Korunní 810/104, Praha 10
Duplex apartment 3kk with terrace for rent, 2 parking spaces Rezidence Korunní Dvůr, Vinohrady
---
39,500 Kč
PRESENTATION OF REAL ESTATE
In the current situation, we offer regular tours with a veil and we also provide real-time video tours via WhatsApp, FaceTime, Messenger, Skype, etc.
Rental of a fully equipped, luxury duplex apartment 3kk with a terrace with two parking spaces, situated on the 3rd floor of the Korunní Dvůr Residence complex in Královské Vinohrady.
The rental price includes all the complete equipment shown in the photos, two parking spaces in the garage in the basement of the house, a spacious cellar. The apartment is ready for immediate occupancy.
The Korunní Dvůr residence is intended for all those interested in living in Prague who are looking for a modern and luxurious apartment in the very center of Prague. In the complex there is a 24/7 reception and security service, underground garages, fitness center, central courtyard with park landscaping, playground and cafe. The residence is located in a quiet location with very fast connections to the center, just a few minutes walk from the shopping center and metro station Flora, tram station right in front of the house.
AvailableI form an open space living room with kitchen, dining area and exit by stairs to the rest of the apartment with gallery and sitting area, two bedrooms with en suite bathroom and toilet. The rest of the layout includes an entrance hall with a cloakroom and, a corridor providing direct access to the living area from the corridor, a separate guest toilet.
Upgraded equipment includes a fully equipped kitchen with white dishwasher, dining table with chairs, washing machine, AMG dryer, wooden floors, own gas boiler, bathroom furniture with bathtub, mosaic tiles in the bathroom and toilet, sofa bed with designer armchairs in brown shade, coffee table, new beds including new mattresses. Design lighting throughout the apartment, alarm.
Comfortable living in the Korunní Dvůr Residence is a combination of high demands on living in a luxurious private environment of the residence with a 24-hour reception with an immediate distance from the city center, close to public transport, from the Flora metro station,options and many selected restaurants, trendy bistros and cafes. The popular Korunní Dvůr project ideally expresses the cosmopolitan nature of the city and at the same time respects the privacy of the inhabitants, who will find a courtyard with a water surface, grassy areas with greenery and benches inside.

BASIC INFO
Are you interested in real estate?
Contact the agent dealing with this property.
OTHER PROPERTIES OF THE AGENT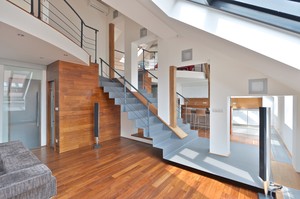 Pštrossova 1762/5, Praha 1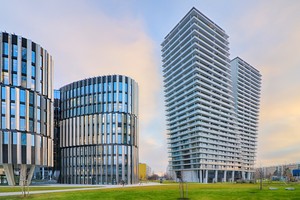 Milevská 1218/18, Praha 4