Pražská 44, Jevany
Family house 6 + 1 (258m2), land 3899m2, Jevany
---
49,000,000 Kč
PRESENTATION OF REAL ESTATE
An extraordinary offer of an architecturally significant family villa from 1903 (designed by the famous architect Josef Fanta, whose works include Prague's Central Station) in the style of the English Art Nouveau for a prominent Czech writer on a large plot (3899 m2) with greenery. One of the most valuable local villas
with the genius loci of the place where important personalities of the business, political and artistic world built their summer residences in the past in the attractive locality of the protected landscape area on the banks of the system of Jevan ponds. The picturesqueness and romantic character of the surrounding landscape and especially the beautiful forests in Jevan attract fans of quiet, residential living outside the city.
Jevany is located on the edge of the Voděradské Bučiny National Nature Reserve, about 34 kilometers southeast of the center of Prague and thirteen kilometers east of the town of Říčany.
Quiet and charming residential location with all amenities, with good access to the center of Prague. (grocery store, post office, restaurant, cinema, matschool, primary school is located in the neighboring village Vyžlovka).
The layout of the villa includes two floors (258 m2). The ground floor is dominated by a lounge with fireplace, dining area, entrance through the winter garden to the terrace, which is followed by a charming garden. There is also a living room, a separate spacious kitchen, a bathroom, a toilet and a laundry room. Upstairs there are 2 bedrooms and a bathroom with a dressing room. The house has a partial basement, the basement is used for technical facilities. On the plot there is also a building with an indoor swimming pool (including facilities) and a separate spacious guest house, including facilities.
The villa is in good condition, the floors are solid wood, pane windows are wooden. The extraordinarily spacious and charming garden with gazebo provides perfect privacy and creates an extraordinary feeling of undisturbed environment and intimacy. The land is immediately adjacent to the pond and has a private entrance with a pier.
Voděradské Bučiny National Nature Reserve with beech forest, which turns incredible every autumncolors, offer the possibility of long walks and nature trips. The eight-kilometer-long nature trail Voděradské bučiny passes through the area with typical flora and fauna, and you can also ride a bike. The place is within easy driving distance of Prague, the journey by car to the outskirts of the metropolis takes less than 30 minutes. Not far from the house is a suburban bus stop with a terminus at the metro station Haje.
Interior of the main house approx. 258 m2, built-up area of the house and courtyard 605 m2 (main house, guest house / studio, swimming pool, covered garage parking), garden and orchard 3235 m2, land 3899
BASIC INFO
Are you interested in real estate?
Contact the agent dealing with this property.
OTHER PROPERTIES OF THE AGENT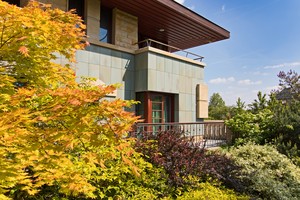 K Bohnicím 776/1, Praha 7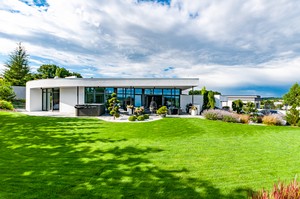 Sulická 213, Sulice