Spojovací , Křenice
Sale of family house 315 m², land 1 060 m² Křenice, Praha-východ
---
10,950,000 Kč
PRESENTATION OF REAL ESTATE
We offer for sale beautiful family house 5 + 1 with garden 1060 m2 in the village Křenice u Prahy.
The house was built with high-quality materials in top design. Usable area of ​​the house is 315 m2 and net floor area is 220 m2.
On the ground floor there is a vestibule, corridor with a staircase, chamber 4 m2, toilet, bathroom with shower, sink, washing machine and gas boiler Vailant with storage. There is also a 15 m2 guest room on the ground floor, a 30 m2 living room with a fireplace, a 25 m2 kitchen with built-in appliances AEG Elektrolux and a Technistone worktop with a dining area.
There is a 50 m2 terrace with an outdoor fireplace, wood storage and a storage table.
On the 1st floor there is a children's room 30 m2, a study 30 m2 and a bedroom 21 m2.2x a dressing room, bathroom with 2 sinks and a bathtub for 2 persons, toilet with bidet and washbasin.
In the attic there is a storage space of 23 m2 with reduced ceiling.
The construction of the house is made up of the Swiss system of blocks (VELOX) Durisol with an excellent thermal coefficient. Roof coverings are made of glazed tilesmalleable, copper plumbing elements. Rainwater is fed into a 9 m3 basin in the garden floor with a watering pump.
The house has floor heating. The flooring covers the tiles of wooden decor.V the rooms are laid floating floors.Dveře and cladding are made of solid wood. Concrete staircase is lined with oak wood. The windows are plastic in imitation of wood, the whole floor is supplemented with roller shutters.
The house is secured by alarm, internet, computer network, TV and satellite signal, el. home porter and el. entrance gate with remote control.
Near the house there is a beautiful maintained garden, a garden house of 20 m2 and a covered parking space. Part of the house is a double garage.
All civic amenities within walking distance. Biking trails and beautiful nature are nearby. Connection to Prague is 20 minutes by car or by train from Říčany every 15 minutes. Prague Main Station 25 min.
Energy performance of the building: G (not communicated by the owner of the property)
BASIC INFO
Are you interested in real estate?
Contact the agent dealing with this property.
OTHER PROPERTIES OF THE AGENT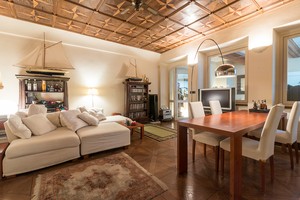 Karlova, Praha 1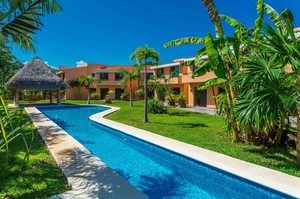 Jankovcova, Praha 7