Karlova 150/42, Praha 1
Sale of beautiful and luxurious apartment 5 + 1,171 m2.Karlova ul.
---
on request
Price on request in RK
PRESENTATION OF REAL ESTATE
Sale of a beautiful, bright and spacious apartment 5 + 1 (171 m2) in Prague 1 - Old Town in Karlova street in the house of Zlaté Hrušky.
The reconstruction of the apartment was carried out in 2003 and the Prague City Hall awarded her with the prize for the best reconstruction in the historical center. The building dates back to the 13th century and there are wall paintings and Gothic ceilings. Inner equipment is characterized by contrast between historical and modern spirit.
At present the apartment is used as an office. The apartment consists of five rooms, kitchen and two toilets.
An extraordinary effort in collaboration with conservationists has made it possible to create walls made of fire-resistant glass, which gives brightness to the space..
Karlova Street connects the Křižovnické Square to Charles Bridge with Malá Square in the centuries of the Old Town. From the 12th century, Charles Street was one of the main roads of the city.
There is all the public amenities and excellent transport accessibility. All within walking distance to the center.
The Energy Class "G" is listed only temporarily, the license is entered for elaboration.
BASIC INFO
Are you interested in real estate?
Contact the agent dealing with this property.
OTHER PROPERTIES OF THE AGENT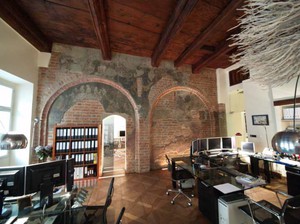 Karlova, Praha 1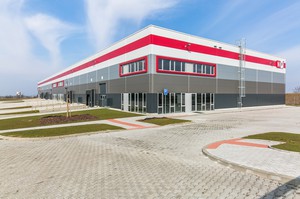 Ve žlíbku, Praha 9