Strakonická 3363/2d, Praha 5
Sale of 2+kk apartment, 52.8m2, Smíchov
---
on request
PRESENTATION OF REAL ESTATE
Sale of a generous southeast-facing apartment in a high standard 2+kk 53 m2. The apartment is located on the second floor of an apartment building and it also has a very spacious loggia of 9 m2. Living rooms offer plenty of space and airiness. The heart of the apartment is a generous living room with an L-shaped kitchenette, allowing for a comfortable dining table. Access to the balcony is provided both from the living room and from the spacious bedroom.
The apartment offers a large amount of storage space, especially in the bedroom, a generous vestibule and a chamber, where there is also a connection for a washing machine. The bathroom is equipped with a shower, sink and toilet.
The Smíchov complex consists of a group of houses with brick facades, and the omnipresent industrial spirit of the old Smíchov development is sensitively mixed with original architecture, the most modern materials, art and the lives of its inhabitants.
In addition to the housing itself, the new district enclosed by Nádražní and Strakonická streets will offer an autonomous gastronomic centerwith an authentic and relaxed southern atmosphere, where one of the largest Prague food markets will be created. The culture and art scene will also find a home here. The five-story gallery in an original historical building in Varna will open the door to contemporary art. On 4,500 square meters, the new complex will also offer space for a supermarket and local shops or cafes, and the area will also include 642 parking spaces in underground garages.
The new area will also include a playful and green inner block with a relaxation zone and children's elements. The distillery offers a unique concept of living, which in its view is an everyday social and cultural experience, and the surrounding space then becomes a place that opens the door to stories.
To move in 4Q/2023.
BASIC INFO
Are you interested in real estate?
Contact the agent dealing with this property.
OTHER PROPERTIES OF THE AGENT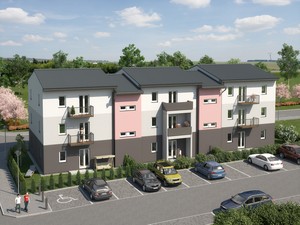 Žerotínova, Hořice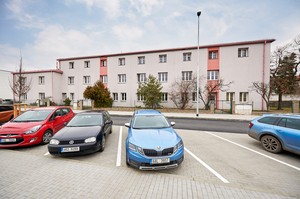 U Pekáren 253/2, Praha 10